New adventures result in alerted senses, heightened awareness and anticipation.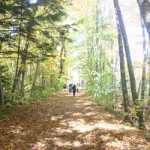 This time of the year brings many joys and sadness.  Remembering loses from our past sometimes makes us melancholy.  We are here now with all our past memories and dreams for the future.  These emotions are woven into who we've become but they are not our essence.  Our reality is this moment in time. Look…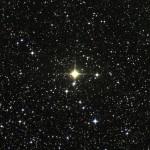 Everyone strives for that holiday feeling of hope and joy.  We all remember being a child with an open heart, aware of all the wonder and magic around us. We would like to feel that way again.  As responsible adults we become so caught up in our daily lives we sometimes lose awareness of peace…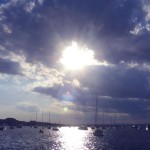 "This above all: to thine own self be true and it must follow as the night the day, thou canst not then be false to any man" -William Shakespeare Never do anything as a result of peer pressure.  Know what you believe and what is right, then act upon it.  Following a path because…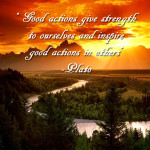 "Good actions give strength to ourselves and inspire good actions in others" -Plato
Our personal consumer choices have ecological, social, and spiritual consequences. It is time to re-examine some of our deeply held notions that underlie our lifestyles.
-David Suzuki