Green Healthy Life is about living a healthy happy life which requires balancing all aspects of daily activities. Proper nutrition is essential along with physical activity and an opportunity to relax and nourish our mind and spirit. You will be provided with "tips" on how to live a healthy green life along with current articles concerning green living including healthy recipes as well as the latest buzz. We strive to keep the info free of clutter and simply weave everything together. A green business directory will help you find businesses which follow green sustainable practices and offer items you need to live your best life.
Green Healthy Life is partnered with The Ocean Project, and supports the following organizations:
The Ocean Foundation
Sea Turtle Conservancy
The Honeybee Conservancy
Our Team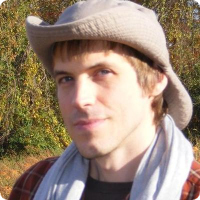 Sean Smith
Environmental Editor / Author / Photographer
Sean Smith graduated with Distinction from the University of Rhode Island and for the past 10 years has worked as a consultant in biotech, optics and environmental analytics. Sean has also worked as an educator in a world renowned scientific institution, where he gave daily lectures on various topics ranging from conservation, the world's oceans, and endangered species. Sean has had the privilege of being associated with the JASON Project, an award-winning educational program that reaches more than 1 million students and 25,000 teachers annually. Sean has worked alongside world renowned leaders in conservation from such prestigious organizations as National Geographic, and the Smithsonian Institute, and participated in discussions which have varied in topic ranging from deep-sea exploration diving pranks to what-to-do-for-fun while being trapped in Antarctica for the season. Sean has a great love and respect for nature and has the distinct honor of being one of a select number of people who can claim to have been spat upon by a whale, bitten repeatedly by multiple penguins, mildly attacked by an alligator, and thrown-up upon by a white-sided dolphin infected with brain-parasites.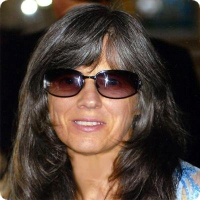 Helen Brophy
Health & Wellness Editor / Author
Helen has a BS from the University of Rhode Island with graduate studies in physical science, chemistry, and counseling. For the past 20 yrs. she has studied and advocated a natural all-inclusive, responsible approach to maintaining a healthy body and lifestyle. Her belief and approach includes obtaining a rich balance encompassing all aspects of life through nutrition, exercise, spiritual and mental development, and responsible environmental habits.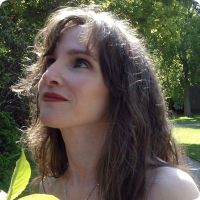 Mary Smith
Natural Beauty & Food Author
Mary has worked with Professional theatres (including the Colonial Theater in Boston) and Mosaic Productions specializing in hair, makeup, and costume design. Mary is a licensed cosmetologist, a professional hair designer, and makeup artist. She has specialized in theatre productions, weddings, and formal events. Her other artistic outlets includes jewelry and clothing design, sculpting, drawing/painting, photography and quilling. She collects sea glass, and is an avid reader and yoga practitioner.


Questions or Comments?
Green Healthy Life
Box 634
Wyoming, RI 02832